The Vic
A character building on the waterside, with health, wellbeing and mindfulness at its core.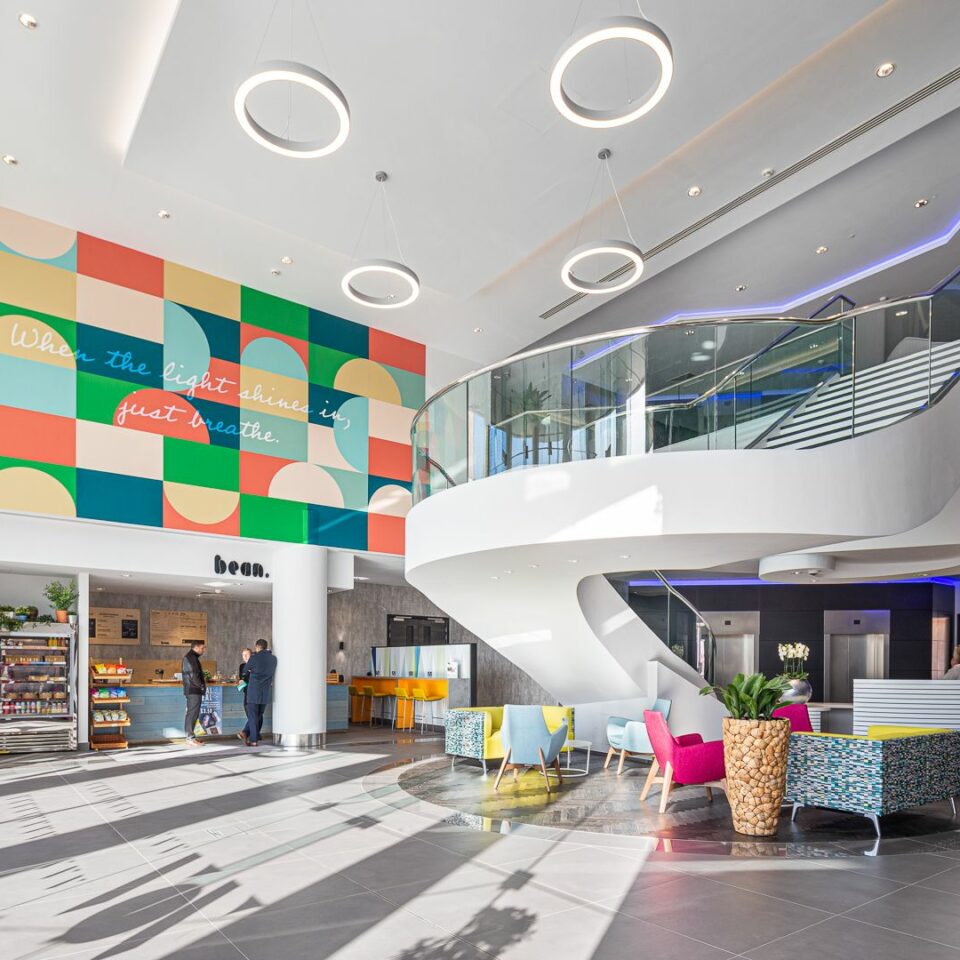 Communal spaces have been re-imagined inside and out to reflect the needs of modern businesses; with Wi-Fi enabled areas dedicated to promote flexible co-working, innovation and creativity, as well as natural green spaces to retreat to for quiet reflection and calm.
The Vic is a major remodelling of a character building occupying a waterside setting at MediaCity.
It is the anchor of Harbour Lane – an area with health, wellbeing and mindfulness at its core.
The major remodelling of The Vic means that it now benefits from best in class sustainability credentials:
One of 17 Peel L&P buildings to have achieved net zero carbon status
Under the wing of Peel L&P's well established ISO 50001 energy management system
£1,105,000 dedicated to installing state-of the art energy saving equipment
Since 2018, energy saving projects have reduced carbon dioxide emissions by nearly 600 tonnes a year
Reduction in annual gas use for heating by 16% due to installation of a new 1,000 kW modular condensing boiler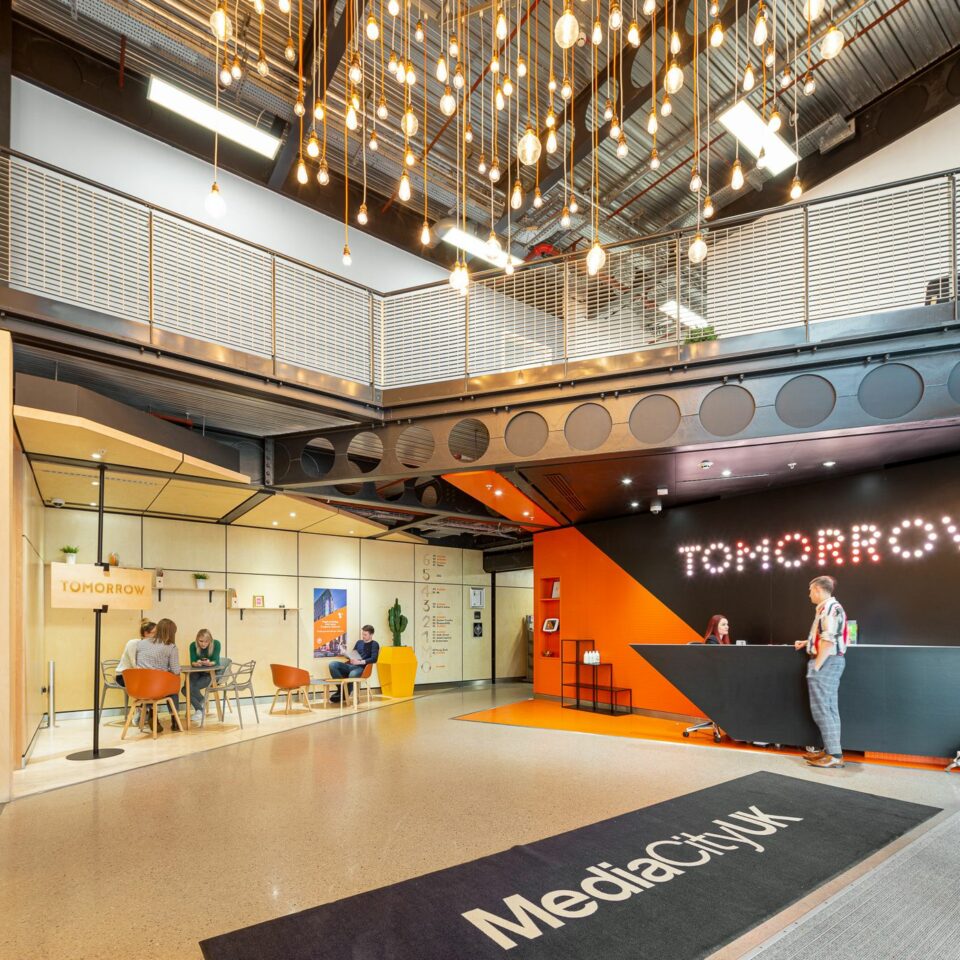 Are you looking for space for your business?
We have a great selection of spaces available, from flexible solutions for freelancers and smaller creative companies, to more spacious office options for those looking for room to grow.
"*" indicates required fields