Open to MediaCity Community
Wellbeing LIVE
Join us for one bumper day of free inspiring and uplifting workshops and events, including laughter yoga and gym classes with a waterside view, to expert workshops on avoiding burnout and financial stress. Plus uplifting interviews with Russell Kane, Kelvin and Liz Fletcher, Dean McCullough, Dr Radha, Katie Thistleton, and many more. Keep your eyes peeled for further updates too as and when announced!
Open to the whole MediaCity community…
Wellbeing LIVE:
HulaFitness – Provided by WeAreWellbeing
8.15 – 8.40am | 9.00 – 9.25am
Location: Open Centre, dock10 studios
Come and try a workout with a difference! Workout with a weighted Hula Hoop for a fun all over body workout that will burn some calories, improve coordination, tone your core and build strength. Grab your water bottle and pop on your trainers for a great way to start your morning.
8.15am session: BOOK HERE
9.00am session: BOOK HERE
….
Beat The Burnout Stress Workshop – Jeanette Jackson
10.00 – 10.45am
Location: Open Centre, dock10 studios
Biochemist and Sports Scientist Jeannette Jackson discusses the signs and symptoms of stress induced burnout and offers simple
nutritional strategies to help boost energy, mood and concentration.
….
wagamama tasting session
11.00 – 11.45am
Location: wagamama, MediaCity
Join wagamama in their restaurant for an exclusive free tasting session of their delicious dishes – places are limited so make sure you don't miss out, keep your eyes peeled on this page to book your place!
…
HIIT – Virgin Active
11.00 – 11.45am
Location: Studio 1, Virgin Active, Quayside
Get your sweat on in this high-intensity bodyweight class aimed at conditioning your body. In this circuits-based class, you'll focus on upper, lower and total-body exercises.
….
Laughter Yoga – Sara Kay
12.00 – 12.30pm
Location: Open Centre, dock10 studios
Do you want to bring more laughter and joy into your life? Then laughter yoga is the right choice for you.
Laughter yoga is a modern exercise involving prolonged voluntary laughter. This type of yoga is based on the belief that voluntary laughter provides similar physiological and psychological benefits as spontaneous laughter. It is usually done in groups, with eye contact and much playfulness between participants.
….
Financial Wellbeing – Provided by WeAreWellbeing
1.00pm – 1.45pm
Location: Open Centre, dock10 studios
In the current financial climate it has never been more important to learn how to better manage your money, create a budget and work around changing your lifestyle to better your pocket! Want to find out more? Join Shakira for our Financial Wellbeing talk where she will share some top tips on Energy Saving, the current Government support available and lots more!
….
Yoga Calm – Virgin Active
2.00 – 2.45pm
Location: Mind and Body Studio, Virgin Active, Quayside
A deeply grounding practice that sees poses held for up to 5 minutes. This mainly floor-based class has an emphasis on letting go, long passive holds and active rest. Work into deep connective tissues and increase mobility whilst building on self-awareness and reducing stress.
….
Wagamama Tasting Session
2.00 – 2.45pm
Location: wagamama, MediaCity
Join wagamama in their restaurant for an exclusive free tasting session of their delicious dishes – places are limited so make sure you don't miss out, keep your eyes peeled on this page to book your place!
….
Spotlight ON: Wellbeing Special
Lessons from a life well lived
5.30pm until 7pm,
The Open Centre, dock 10 studios, MediaCity
Join Radio 1 presenter Katie Thistleton, for an evening of lively and insightful conversation with Katie's co-host on Radio 1's the Surgery – Dr Radha, actor couple Kelvin and Liz Fletcher, comedian Russell Kane and Radio 1's award winning presenter and DJ Dean McCullough.
Our engaging panel all have an interesting story to tell; from former Emmerdale actor and Strictly star Kelvin and his wife's dramatic lifestyle change to pursue their dream, why Russell detoxed from social media to save his sanity, to the reasons Dean ditched his party lifestyle to find calm and succeed in the career he'd worked so hard to forge.
Katie and Dr Radha, of BBC Radio 1 Life Hacks and The Surgery fame, will unpick their stories and the reasons why these high-profile personalities made the change to live their best lives. Through candid conversation they'll explore why we spiral into negative patterns and inspire us to make the necessary life adjustments to help us find true happiness.
'Lessons from a life well lived' will chime with us all, so sign-up to this FREE, not to be missed event and leave feeling uplifted, inspired and ignited to make the changes you need to find your equilibrium what success means to you.
Nibbles and drinks on arrival.
Places are limited – BOOK NOW
Find out more about our hosts and panel guests here:
Katie Thistleton
After deputising on BBC Radio 1's The Surgery in early 2016, Katie became the show's main anchor before being promoted to the coveted Sunday slot with the new 'Life Hacks' programme. Katie and her co-presenter Vick Hope host the social action show, an appointment which made them the first female double act on BBC Radio 1 in 20 years. The pair alongside experts offer advice on topics ranging from sexual health and bullying to drink and drugs. The pair also host Radio 1's Official Chart First look on Sunday evenings.
In addition, Katie hosted the weekly 'Life Hacks' podcast with the show's resident Doctor Radha for BBC Sounds.
Katie is passionate about mental health awareness and is an ambassador for charities Place2be and YoungMinds, she is currently training to be a counsellor.
https://www.miradormanagement.co.uk/katie-thistleton/
Dr Radha Mogil
Dr Radha Mogil is an NHS GP, television, radio and podcast broadcaster as well as author of 'Know your own power'. Dr Radha has been an energetic, trusted and creative voice for wellbeing since 2008 and is on a mission to bring about positive change and empower anyone to take small but powerful steps to improve their quality of life. She believes every individual is their own untapped power of knowledge and experience. Her love of this work comes from a desire to connect people across the world by highlighting a universal need for authentic being
Kelvin and Liz Fletcher
Both Kelvin and Liz are well known for their careers as actors, with Kelvin becoming a household name through his 20 years on one of Britain's best loved soaps – Emmerdale and latterly winning Strictly Come Dancing in 2019. Kelvin has spent most of his working life playing a farmer on Emmerdale and now he's doing it for real. Like tens of thousands of other Brits in the past year, he's escaped his urban roots and moved his growing family to the country to start a new life. And they haven't done things by halves.
Kelvin's Big Farming Adventure – Media Centre (bbc.com)
Dean McCullough
Dean McCullough is one of BBC Radio 1's newest star DJs – but the former Gaydio presenter had to overcome his inner demons to get there. As Dean leads the Media and Broadcast list of LGBTQ trailblazers for Attitude 101, empowered by Bentley, the 29-year-old opens up about his 'dark' and 'scary' experiences with alcohol and his empowered decision to quit booze. "Alcohol didn't really agree with me… but it was just part of my life, it was part of being a gay man, it was part of going to LGBT spaces, all surrounded by booze. I woke up and thought 'I'm going to give up drinking now'."
Russell Kane
The multi-award winning comedian, presenter, actor, author and scriptwriter, Russell Kane, has been making us laugh since the early noughties, from his Kaneings on Youtube to his podcast Boys Don't Cry.
He's recently become an Ambassador for the Campaign Against Living Miserably (CALM) and believes 'cracking a gag' and conversation is seriously good for our mental health.
Introducing Russell Kane,… | Campaign Against Living Miserably (CALM) (thecalmzone.net)
….
Health Clinics:
Location: Tomorrow Building, MediaCity
Menopause Chats
Are you currently struggling with Menopause symptoms and not sure what to do? Do you think you may be in Menopause but not 100% sure? Wherever you are on your Menopause journey, book in for a chat for some top tips to help.
….
Mini Health Check
Body composition (Weight, Height, Body Fat %, Hip/waist ratio)
Blood Pressure, Blood Oxygen & Resting Heart Rate
Biodot (stress test)
Grip strength test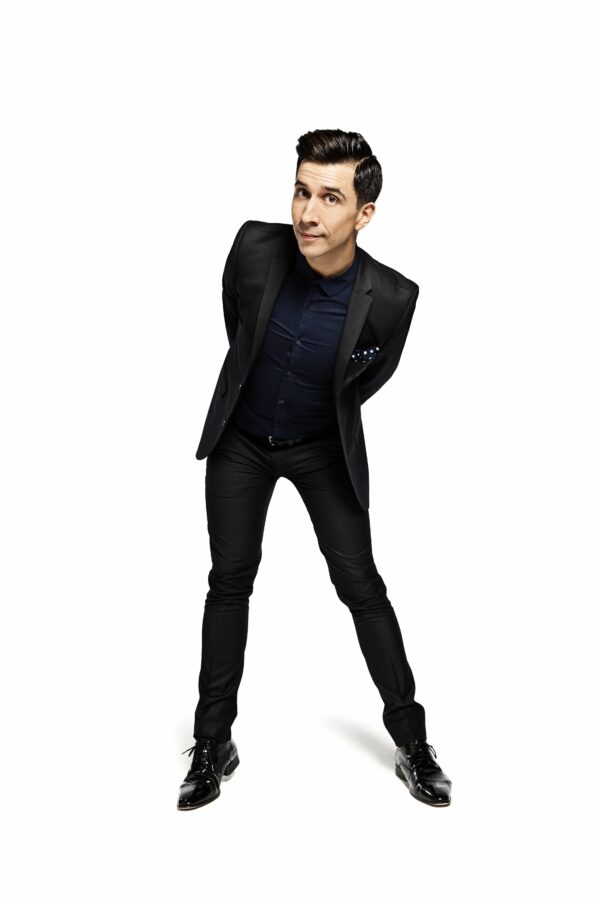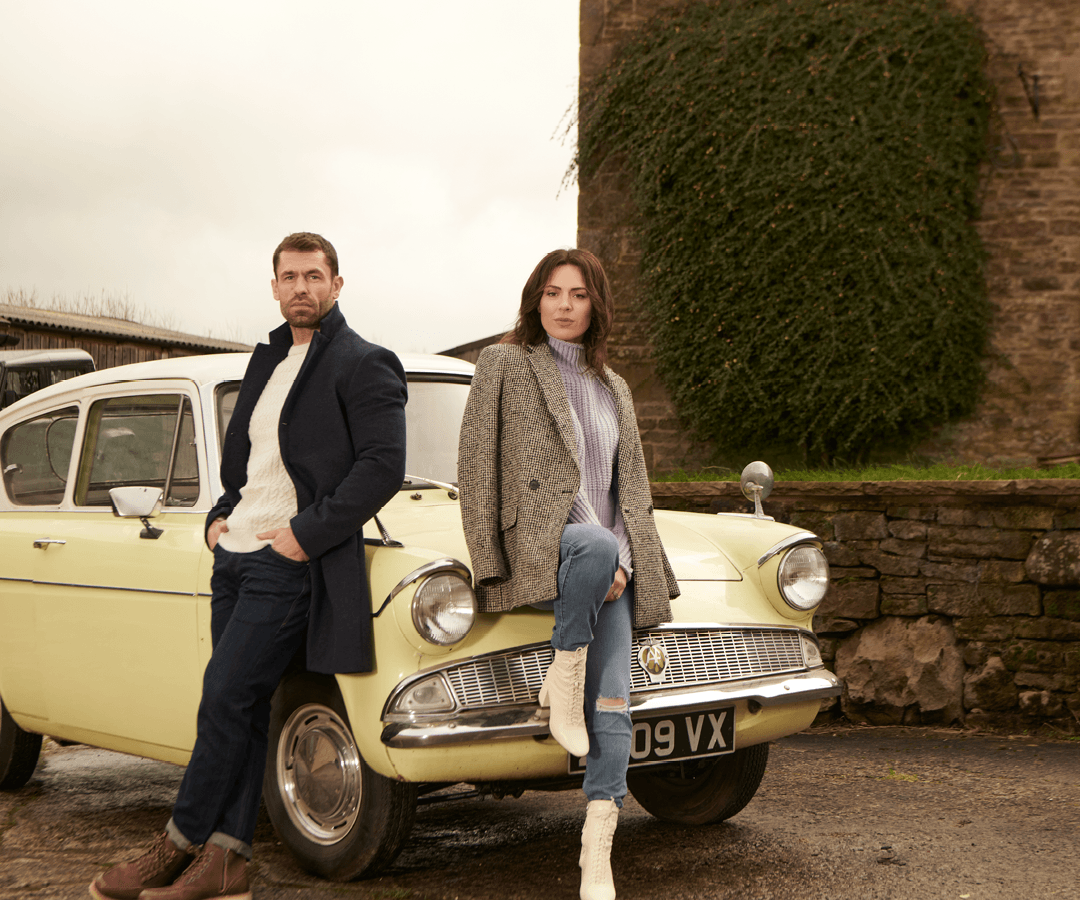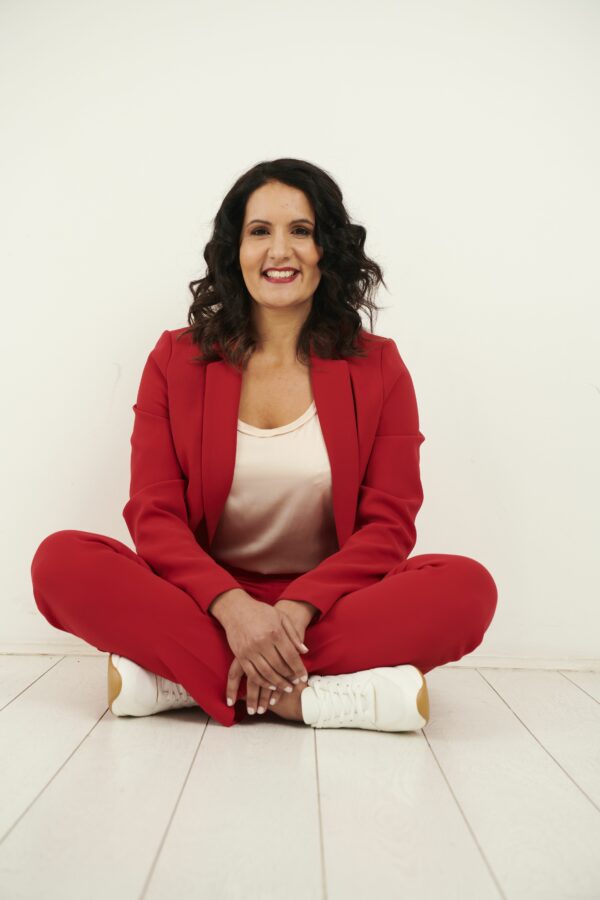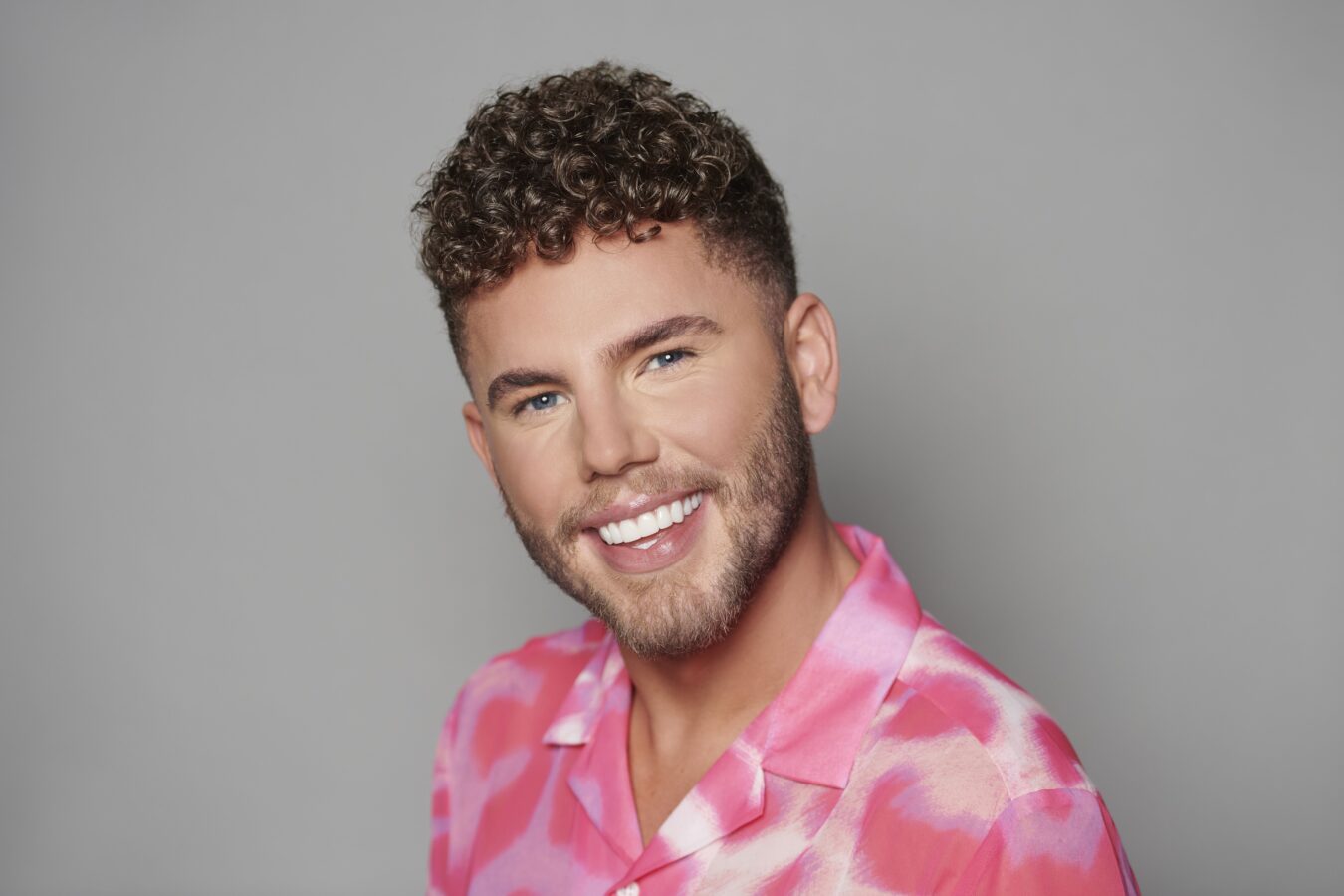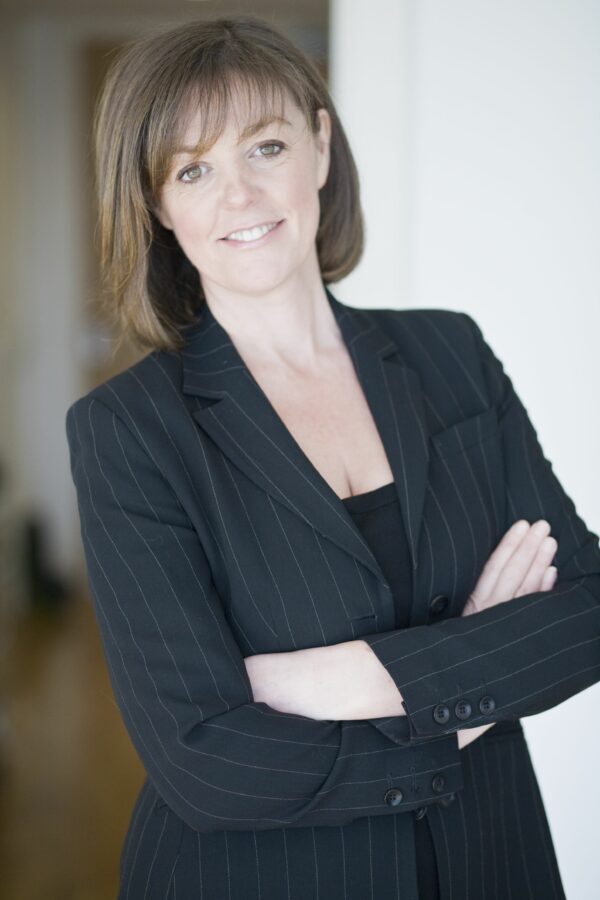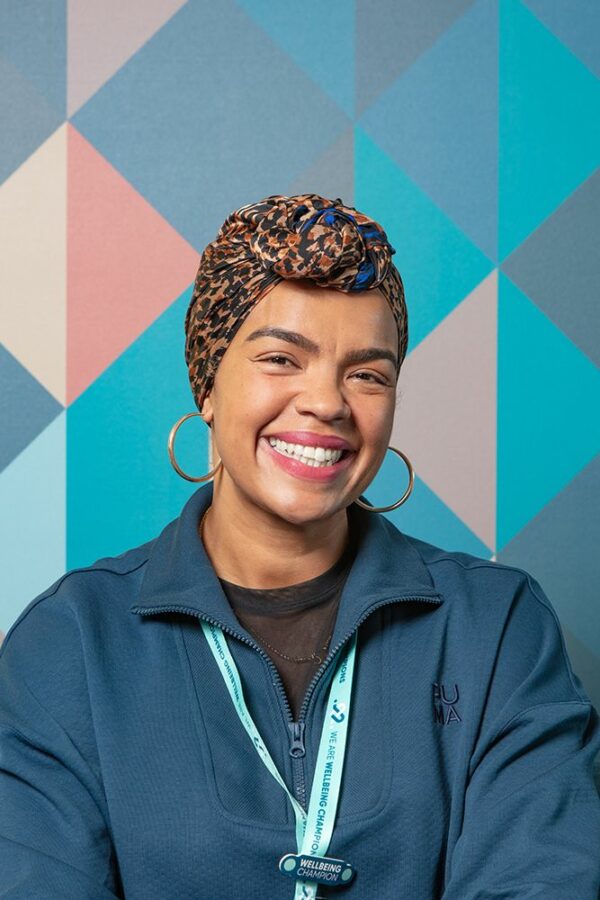 Russell Kane
Kelvin and Liz Fletcher
Dr Radha
Dean McCullough
Jeanette Jackson
Shakira